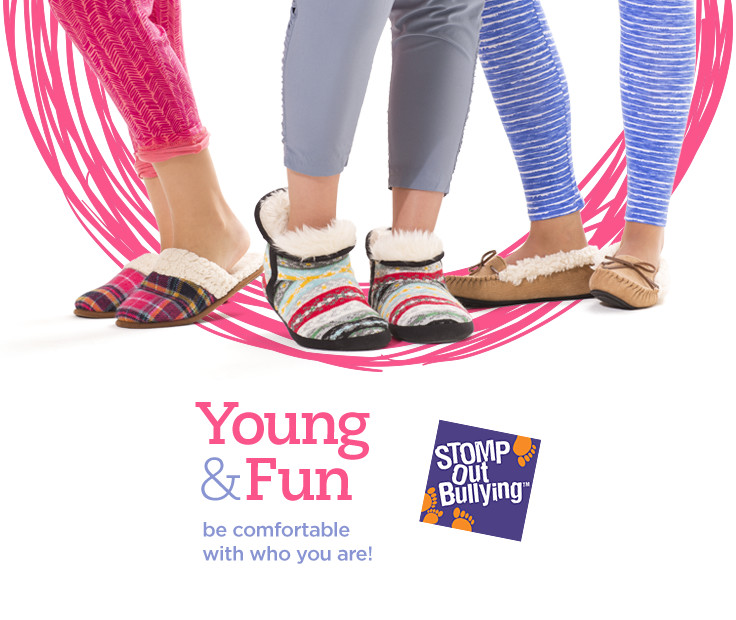 STOMP Out Bullying™
Dearfoams believes all teens and tweens should be comfortable, especially with themselves. That's why we're donating $100,000 to STOMP Out Bullying™ to support anti-bullying efforts.
STOMP Out Bullying™ is recognized as the most influential anti-bullying organization in America.
By purchasing Dearfoams slippers and using the #BeComfortableBeYou hashtag, you can show your support too! Help spread the word that it's better to be kind.
To learn more about the partnership, follow @Dearfoams and @STOMPOutBullyng.
To get tips on how to stop bullying, receive comfort and join Blue Shirt Day® World Day of Bullying Prevention, visit www.stompoutbullying.org.
Get in on the conversation!
Check out our new collection of Young & Fun slippers for teens/tweens.